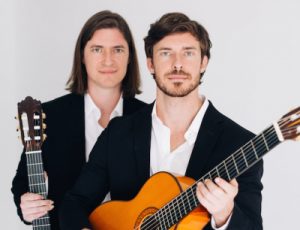 "The guys were GREAT and I mean, GREAT! One of the best shows we have ever had here at The Velvet Note"
Tamara Fuller, Owner, The Velvet Note | Atlanta's Hottest Jazz Club
You will hear sounds of Classical, Gypsy and Contemporary Jazz, Latin, and Nuevo Flamenco. Brothers Noah and Josh Thompson put their guitars together to form Roman Street. The brotherly jam session has developed into a Billboard/iTunes charting band who many have dubbed "the next generation" of Jazz Fusion!
Week End Favs